Description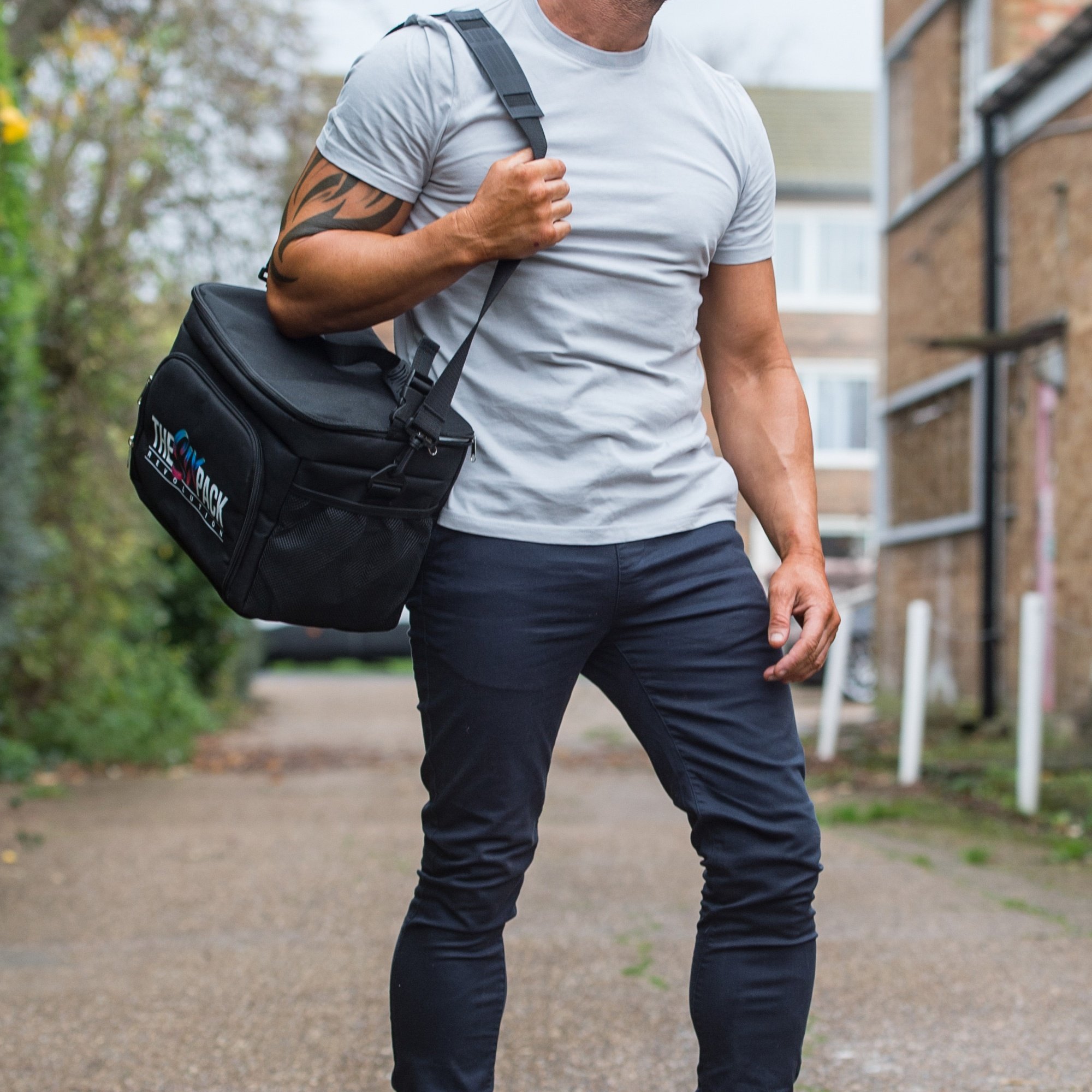 For the one who's on the go…
Stay prepared, stay focussed and manage your meal plan on the go!
When you're smashing it with fitness and nutrition, the last thing you need is a distraction, and sometimes making sure you have every meal available can be a challenge.
Whether going to work, the gym, or out and about, the Six Ready Bag has everything you need to stay on plan and nourished all day! Featuring Six high-quality BPA-free storage containers with clip-lock closure and airtight silicone seal to keep food fresh for longer, plus 3 slimline ice bricks to keep your food cool all day.
There are additional pockets and compartments are available for our shakers and bottles (not included).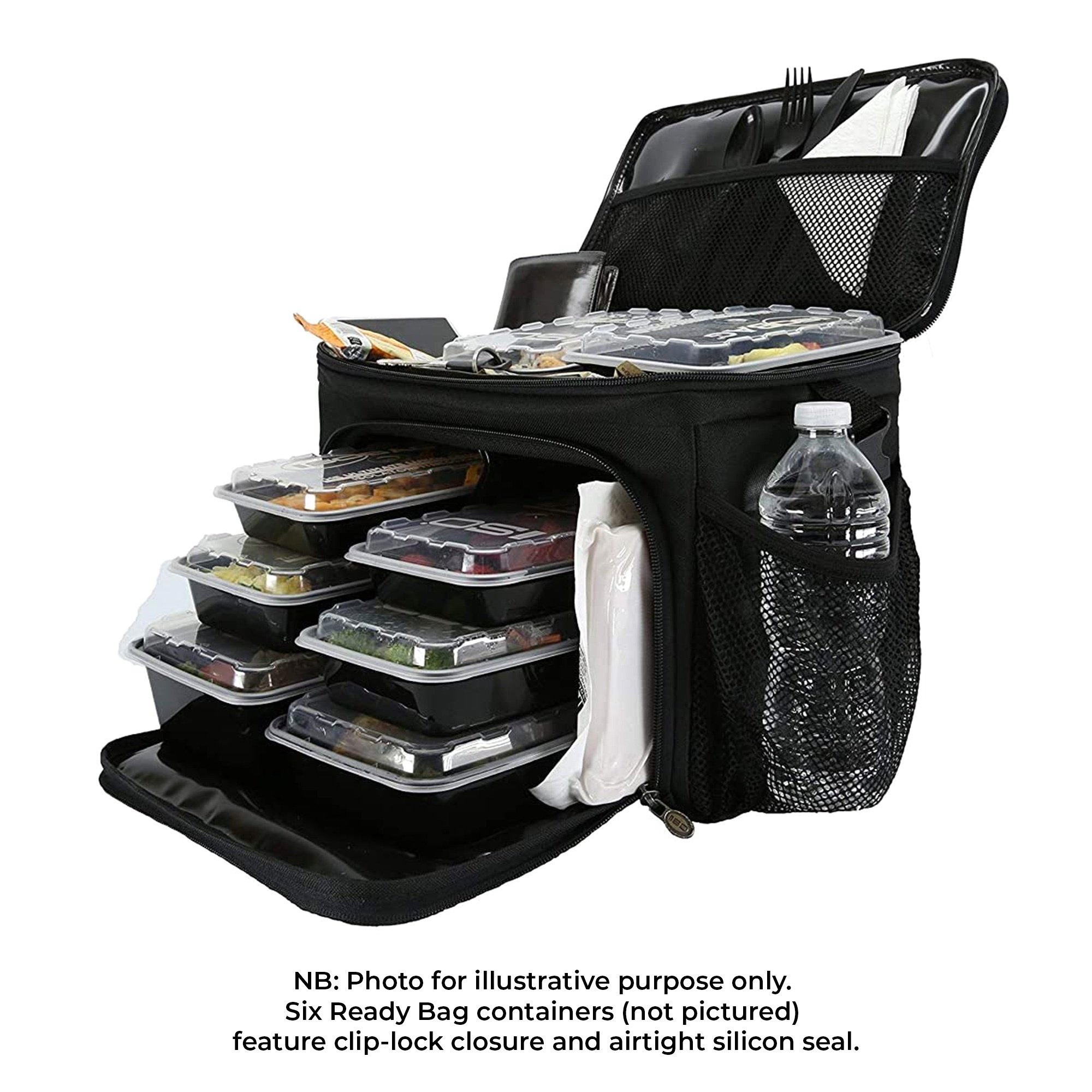 High-grade polyester forms the exterior for ultimate durability, whilst the fully insulated interior keeps meals fresher for longer. Finished with The Six Pack Revolution logo, everyone will know you mean business!
Stylish and comfortable, handy and convenient – you'll never miss another meal again!