Description
OMG3! This fish oil complex is Off The Hook!
Bone-boosting, brain-bolstering omega 3, and sunshiny energising vitamin D awesomeness.
Omega-3 is an essential nutrient, which means that our bodies cannot make it by themselves. So, unless you are eating oily fish at least twice a week, a daily supplement is needed.
Our daily capsule provides the two important omega-3s EPA and DHA. EPA is linked to reducing cell inflammation, which can go into overdrive when our body is fighting bacteria or a virus. DHA helps keep our retina cells healthy, important for our eye and brain health. Our OFF THE HOOK complex provides 180 mg EPA and 120 mg DHA.
Our body doesn't store Vitamin D and it is estimated that 90% of the Vitamin D our body needs daily comes from sunlight, which means many of us are Vitamin D deficient.
Taking a Vitamin D3 supplement throughout the whole year, helps to maintain a healthy immune system and protects your muscles, bones and teeth.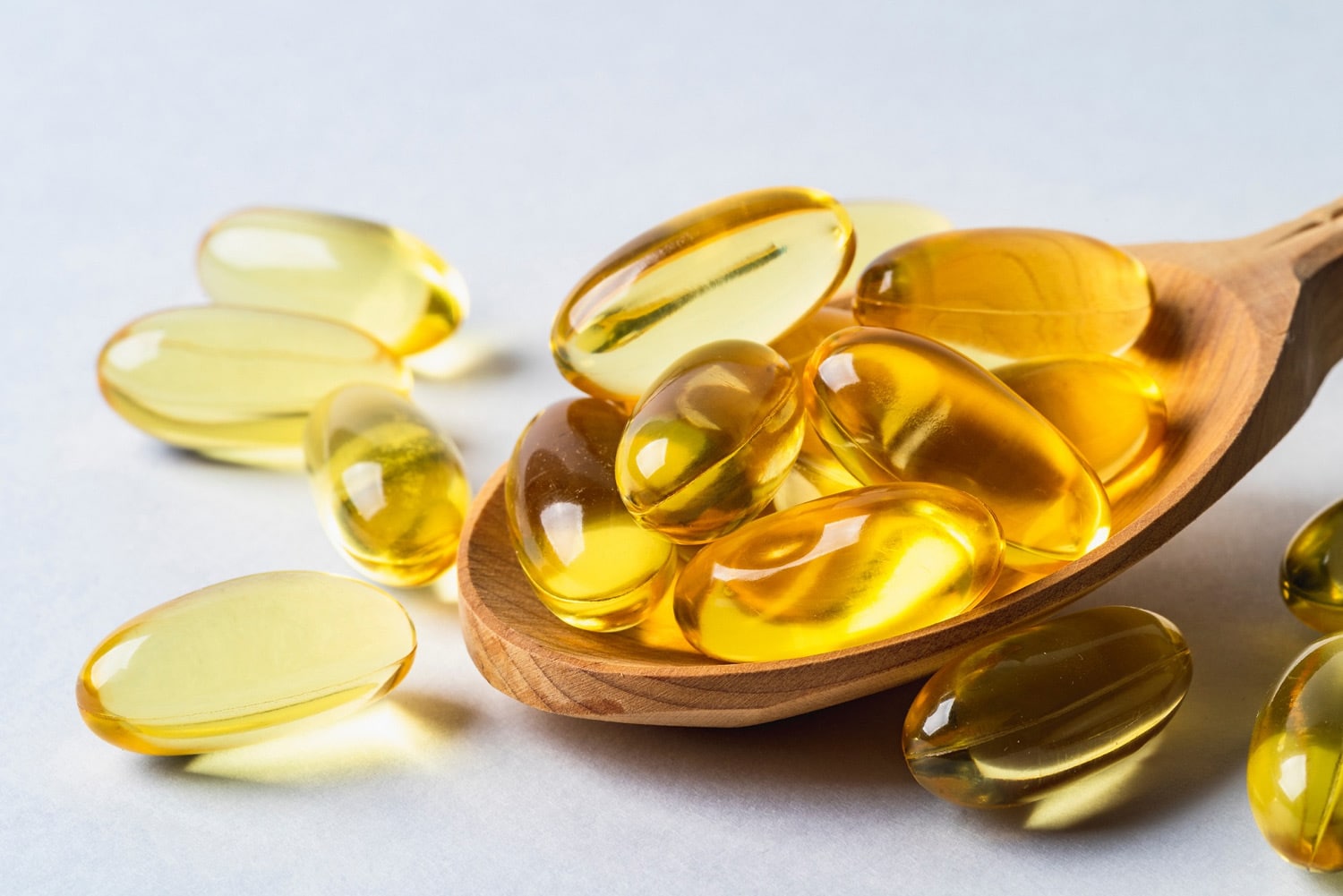 These one-a-day capsules pack a powerful punch, helping to improve your memory function, eyesight, and your immune system. Plus, there's no nasty aftertaste!
Heart
Muscles
Immune Function
Vision
Brain
Bones
Benefits
Vitamin D contributes to the maintenance of normal bones, normal muscle function and normal function of the immune system. Vitamin D plays a role in normal cell division. EPA and DHA contribute to the normal function of the heart. The beneficial effect is obtained with a minimum daily intake of 250mg of EPA and DHA.
Ingredients
Fish Oil (18% EPA, 12% DHA), Capsule Shell (Gelatine, Glycerine, Water), Vitamin D3 (Cholecalciferol).
Allergens See ingredients in bold.