Description
Eat Clean
Get Lean
These smoothies have been designed by The Six Pack Revolution, who work every day with thousands of people like you, to help them reach their potential.
Whether you're on The Six Pack Revolution programme, or just looking to lose weight and improve muscle tone, our creamy, delicious Smoothies will help you achieve your goals. Inspired by creamy Italian ice cream, our limited editionIced Cappuccino Frappe flavour is a real treat!
1.2kg ℮
30 Product servings
25g Protein
100% Natural flavours
Great taste
No added sugar
23 vitamins + minerals
Gluten free
GMO free
Whey from grass-fed cows
5.3g BCAAs
4.2g Glutamic acid
A word from The Founder
We've developed these creamy, delicious smoothies with meal replacement and post workout options by combining the latest innovations in nutrition science with what we've learnt from our global team of coaches and participants from The Six Pack Revolution.
Packed full of natural ingredients, plus 23 vitamins and minerals, our smoothies will help you on your health and wellness journey!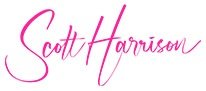 Whey protein blend with added natural flavour and sweetener. Food Supplement. 1.2kg ℮ · 30 Product servings · Serving size 40g
INGREDIENTS: Whey Protein Concentrate (milk), Skimmed Milk Powder, Spraydried Instant Coffee, Cacao Powder, Flaxseed Oil Powder, The Six Pack Revolution Vitamin and Mineral Blend (Potassium Chloride, Sodium Chloride, Magnesium Oxide, Dicalcium Phosphate, Calcium Carbonate, Ascorbic Acid, DL-Alpha-Tocopheryl Acetate, Nicotinamide, Carbonyl Iron, Zinc Oxide, L-Selenomethionine, Manganese Citrate, Retinol Acetate, Copper Gluconate, Calcium Pantothenate, Cholecalciferol, Pyridoxine Hydrochloride, Riboflavin, Thiamine Hydrochloride, Pylloquinone, Cyanocobalamin, Folic Acid, Potassium Iodide, Biotin), Natural Flavouring, Inulin, Thickener (Xanthan Gum), L-Carnitine, Sweetener (Sucralose).
ALLERGENS: See ingredients in bold. Made in a factory that also handles nuts. Gluten free. Oats used in this product are gluten-free and have been specially produced, prepared and processed in a way to avoid contamination by cereals containing gluten.
STORAGE: Keep in a cool, dry place. Keep out of reach of children.
WARNING: Contains caffeine (88mg per serving). This product is not intended for children, pregnant or breastfeeding women, or those who are sensitive to caffeine.
ADVICE: This product should be used as part of an energy-restricted diet, and should not be used as a replacement for a varied diet and healthy lifestyle. It is important to maintain an adequate daily fluid intake when using this product. This product is not intended as a sole source of nutrition and should be used alongside at least one balanced and nutritious meal each day. This product is not recommended for children, pregnant or breastfeeding women. If you have a medical condition or are taking prescription medication please consult your doctor before use.